Joined

Oct 12, 2007
Messages

15,251
Reaction score

2,670
For a limited time, Sprint is again offering 1 Year of "unlimited" talk, text, and data for (almost) free. You don't have to be a Verizon customer to qualify. All you need is a compatible Sprint/Verizon phone (should be plenty of these after the
RingPlus fiasco
) and an existing phone number. You pay $13 to get a SIM card overnight, and then you pay taxes and fees every month. No other charges as long as you choose automatic credit card billing.
Here's the link
.
If you don't have an existing number to port (VoIP numbers won't work. We tried.), here's what worked for us for about $25 + tax.
Buy a TracFone BYO Smartphone kit at WalMart for under $10. When you activate TracFone with any existing smartphone that you own, sign up for the least costly plan which is $15 a month. You'll have a choice of using AT&T, Verizon, or T-Mobile with your existing smartphone. Just be sure your phone is unlocked and supports the carrier you choose. All three are available in the TracFone BYOP kit. Once you're sure the number is working, write down the last 15 digits of the TracFone SIM card number you used. That becomes your account number when you port the line to Sprint. Log into your TracFone account, click on your phone number and set an Alias for your name. Make it 0000, and that becomes your PIN for porting purposes. Now you're ready to sign up for Sprint service. Use your TracFone number and everything should work within minutes. Be sure the name on your Sprint and TracFone accounts is the same.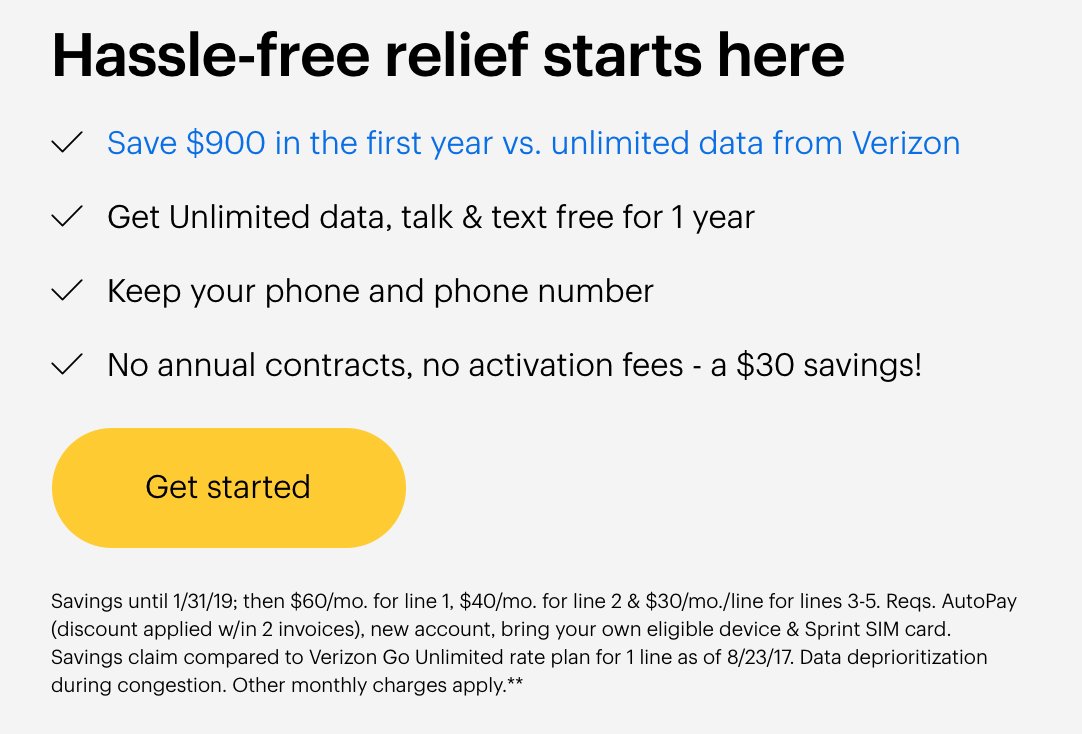 Last edited: