Joined

Oct 12, 2007
Messages

15,430
Reaction score

2,737
For those considering RingPlus, it now appears that Apple's new iPhone SE (SIM-Free) version is the best bet. It will work with AT&T, T-Mobile, Verizon, and even Sprint
contrary to Apple documentation
.
The gotchas with using it with Sprint/RingPlus service are (1) you must
obtain SIMOLW416C on your own
since Apple doesn't have the correct SIM (in addition to RingPlus store link above,
Ting sells the same one for less
) and (2) your Sprint service will be missing Band 41. However, testing shows that, even without Band 41, folks are getting: Download 20.96M Upload 5.89M ping 44ms.
If you're new to all of this, the beauty of RingPlus is you also get a compatible SIP trunk that can be used to make and receive calls using PBX in a Flash or Incredible PBX. And the trunk connects directly to Sprint's super fast Internet backbone.
Nerd Vittles tutorial here
. See also
this thread
.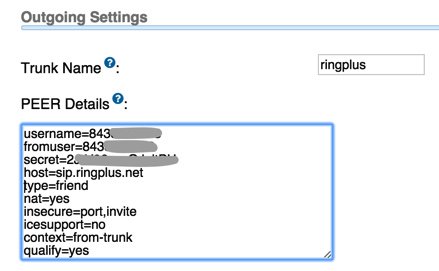 SIP URI:
[email protected]
SMS URL:
mailto:

[email protected]
Great plan being offered tomorrow afternoon
only
(Sunday 4/24 beginning at 5PM EDT):
Elevator Free Plan
($32.50 deposit required to cover overages)
$0.00/month: 3250 minutes (cellular or SIP), 3250 texts (SMS only), 3250 MB data (full speed LTE)
Add Tethering for $12.99 per month available as an Add On.
Add Unlimited talk and text for $9.99 per month available as an Add On.
Loaner Phones
also available during fire sale with a deposit (as low as $30)
Last edited: