Joined

Oct 12, 2007
Messages

15,404
Reaction score

2,732
We've uploaded a new
VirtualBox image of Incredible PBX 16-15.2 to SourceForge
. For the time being, follow any of the
VirtualBox tutorials on Nerd Vittles
to get started. We'll add a fresh one next week.
There are a couple minor bugs.
1. pbxstatus incorrectly displays the available disk space on the virtual machine. To correct it, login as root and issue the following command:
Code:
sed -i 's|grep " /"|grep root|' /usr/local/sbin/pbxstatus
2. In the Virtual Machine Settings under the System tab, you may need to check
Hardware Clock in UTC Time
.
3. Still some quirks with Asterisk startup on boot. Looks like Asterisk/FreePBX tries to start before MariaDB/MySQL is up and running. Issuing this command seems to fix it:
Code:
sed -i 's|sleep 5|sleep 20|' /etc/rc.local
4. /etc/rc.local that reliably works for us looks like this. YMMV!
Code:
touch /var/lock/subsys/local
sleep 20
#/usr/sbin/fwconsole restart
#wait
#sleep 10

hostname incrediblepbx.incrediblepbx.com

#/usr/sbin/fwconsole restart
#wait
systemctl restart incrediblepbx.service
wait
sleep 10

#/usr/local/sbin/iptables-restart
#wait
#sleep 10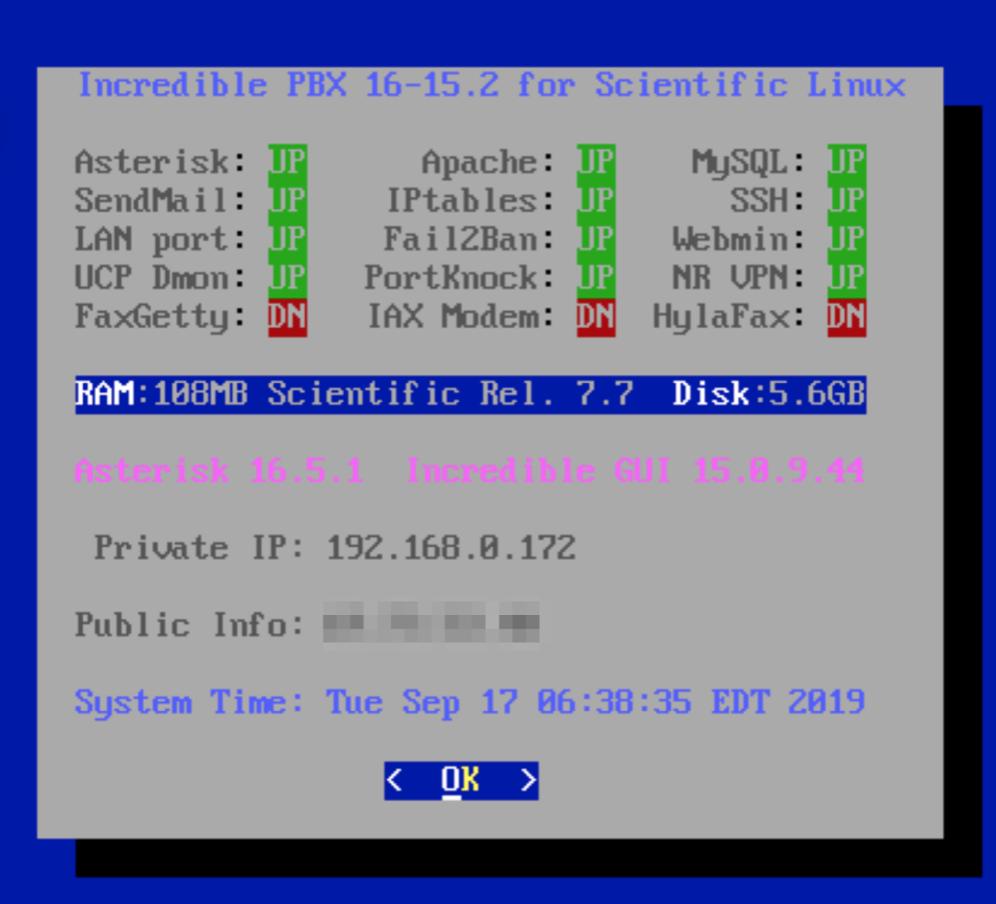 Last edited: