There may be occasions where you want to interconnect a new PIAF5/Elastix5/3CX server to one of your existing Incredible PBX or PIAF3 servers in order to take advantage of native Asterisk features or existing trunks. Here's how to enable Outbound Calling from your 3CX platform. More to come soon...
On the Incredible PBX/PIAF3/Elastix2 or 4/FreePBX platform...
1. WhiteList the 3CX server in your firewall using
add-ip
or
add-fqdn
2. Add a new chan_sip Trunk that looks like this: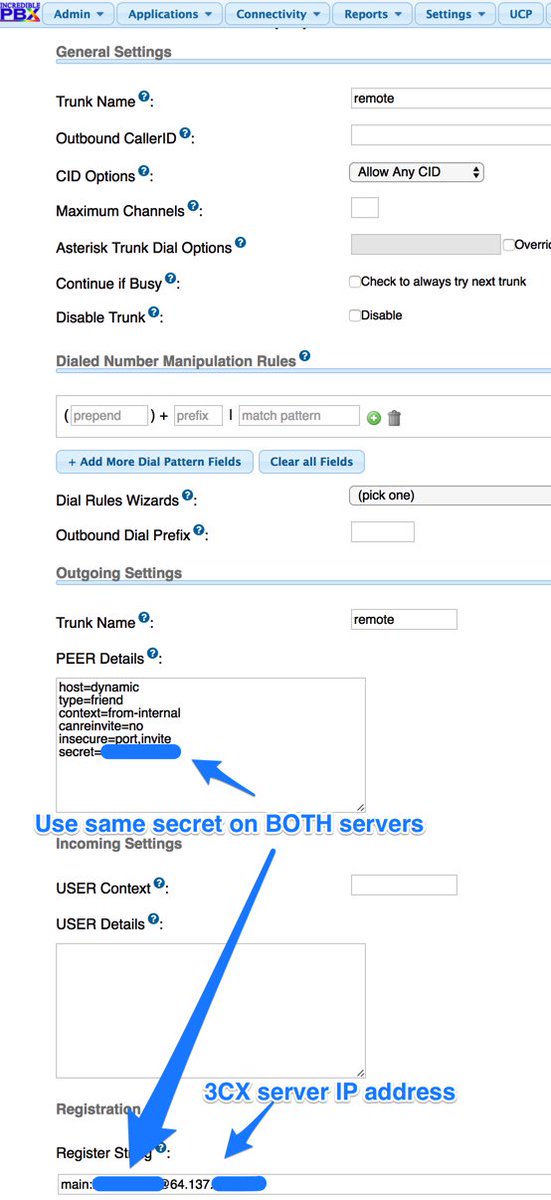 3. Add inbound routes to tell your server how to route incoming calls based upon the number dialed from the 3CX client or phone.
4. If you want to route incoming calls from a trunk to your 3CX server, then create an inbound route for the trunk's DID and route it to Trunk remote.
On the PIAF5/3CX platform...
1. Add a new Trunk that looks like this (specify Incredible PBX server IP address and use same secret/password on BOTH servers: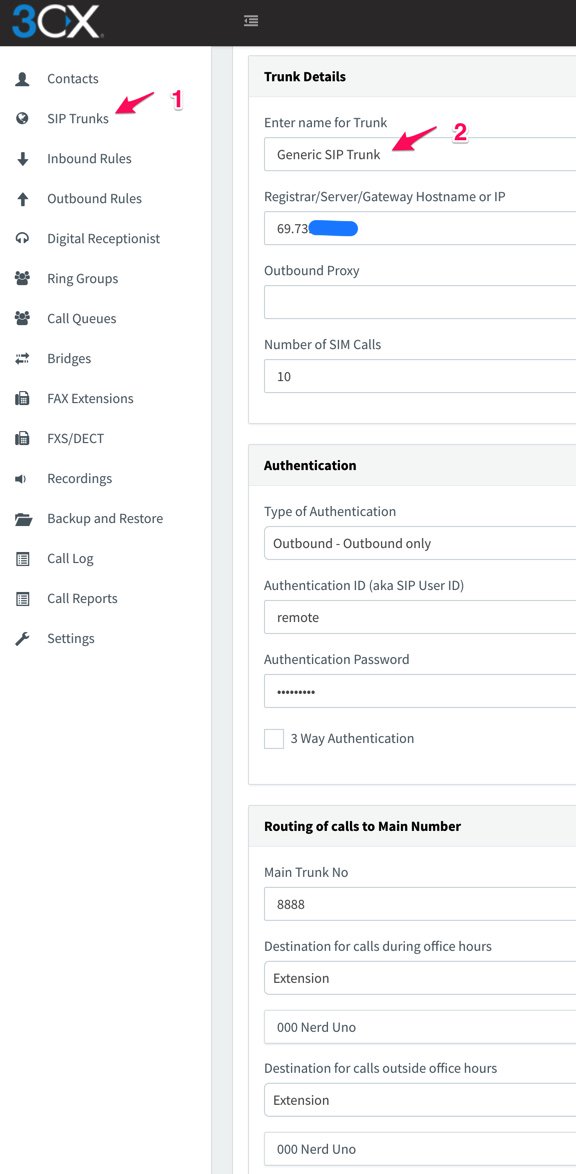 NOTE:
If you want incoming calls to arrive from a Trunk on your other server, then change the Main Trunk No above to match the DID of the trunk on your other server. Then calls will be passed through your other server to the 3CX Destination specified above.
2. Add new outbound routes to tell your 3CX server to route outgoing 10-digit and 3-digit calls (or whatever you like) to the Incredible PBX/PIAF3 server for processing:

3. Dial a number from a 3CX phone or client with the number of digits matching your outbound calling rules from step #2 above.